Rabbi and Rebbetzin
The Rabbi & Rebbetzin of the ATCS
---
Who is the Rabbi of the ATCS?
Rabbi Avram Rothman, the Rabbi of the Aish Thornhill Community Shul was ordained at Ner Israel Rabbinical College of Baltimore and received his Semicha from the esteemed Rabbi YY Ruderman. He holds a PhD in Comparative Literature, a Master of Science in Guidance & Counseling from Johns Hopkins University and a Bachelors of Talmudic Law from Ner Israel.
A student of Rabbi YY Ruderman and later of Rabbi Yaakov Weinberg, the Rabbi has had the privilege of working and studying under some of the greatest rabbis and rabbinical leaders today.
In recent years, his relationship with Rabbi Noah Weinberg and following Rabbi Weinberg's passing, with many of the leading Torah scholars and rabbinic leaders in North America and Israel, has been his inspiration in striving to create the unique Shul & community that the ATCS is known to be.
---
Where & what has the Rabbi been involved with before the ATCS?
Previously, Rabbi Rothman was a lecturer and administrator for Arachim International and was, together with the late Rabbi Uziel Milevsky, the founder of Ohr Somayach Toronto. Following the passing of Rabbi Milevsky, the Rabbi partnered with Rabbi Mordechai Becher (today a renowned lecturer and author) and Rabbi Eliezer Breitowitz, the Rosh HaYeshiva of Toronto's Yeshiva Darchei Torah.
Earlier, Rabbi Rothman was the Rabbi of Boulder, Colorado and the Executive Director of the Hillel Foundations of Colorado as well as a practising, certified marriage counsellor.
He is a prolific writer, publishing "Shattering the Star: Combatting Christian Missionaries on Campus", is an occasional contributor to Aish.com, the Canadian Jewish News and the National Post. As well, he is the author of the weekly newsletter, "The Gripes of Rothman" which is published regularly through syndicated sources and at the synagogue.
He is the creator of "Connections: The Significance of Mitzvoth Ben Adam L'Chavero" and is the founder and director of the Ginzburg Learning Centre.
Rabbi Rothman is a frequent lecturer for organizations in Canada and the United States and is a popular feature on the website, koshertube.com
His eclectic interests ranging from music to literature and his sincere interest in helping people causes Rabbi Rothman to be a sought after counsellor and a discrete confidante for those seeking guidance, advice or counselling.
He is the husband of Rebbetzin Ruth Rothman, the father of four and the grandfather of eight.
Originally from Syracuse, New York, Rabbi Rothman has been the Rabbi of the TCS since its most recent inception in 2006.
Feel free to write or call Rabbi Rothman with questions or just to connect. He is always glad to hear from members, visitors or just interested people. Go ahead, his cell phone is 416.876.0691 and email is: arothman@aish.com to ask a question, schedule a private session or just hear about our community.
---
Who is the Rebbetzin of the ATCS?
Rebbetzin Ruth Rothman, the Rebbetzin of the TCS is a registered nurse with certification in a number of areas including psychiatric, obstetrics, major surgical and paediatric. Until recent the Rebbetzin, or Rebbetzin Ruthie, as she is affectionately called, was the Team Leader of Psychiatric Nursing at Toronto's Sunnybrook Hospital until she resigned in 2011 to return to university.
She, with her husband, Rabbi Avram Rothman is the mother of four children and the "Omi" to eight grandchildren. Her counselling sessions, advising primarily the female members and friends of the TCS are greatly sought and she is involved with many of the women in different areas.
The Rebbetzin is originally from Kushu, Japan, was raised in Syracuse, NY and educated at the Beth Jacob High School of Denver and the Rika Bruer"s Seminary & Teacher's College in New York.
She received her nursing and medical training at the University of Colorado and the Massachusetts Health Science Centre. She is registered in Ontario, Massachusetts, New York and New Jersey.
Together the Rabbi & Rebbetzin, as a team, are role models to the community, teaching by example the significance of welcoming everyone, treating the community like family and living a life immersed in Torah. With the Rothmans in the central role of leaders, one is quick to see why the ATCS is such a warm, welcoming, diverse and extending Shul.
---
Come on by to meet our spiritual leaders and find out how truly approachable and friendly they really are.
Who knows, you may even get an invitation for Shabbat dinner, and an opportunity to try the Rebbetzins famous home baked Challah!
Call 905.764.1891 X 214 to schedule a meeting with either the Rabbi or the Rebbetzin.
Thu, May 26 2022
25 Iyyar 5782
Today's Sefirah Count Is 40
היום ארבעים יום שהם חמשה שבועות וחמשה ימים לעמר
Today's Calendar
Shacharit

: 6:45am
Shacharit

: 8:00am
Early Mincha/Maariv

: 7:00pm
---
Friday Night
Early Mincha

: 7:00pm
Early Candle Lighting

: 7:14pm
Candle Lighting

: 8:30pm
Mincha

: 8:35pm
Shabbat Day
Shacharit

: 7:30am
Shacharit

: 9:00am
Shacharit

: 9:30am
Early Mincha

: 6:30pm
Mincha

: 8:05pm
Maariv

: 9:34pm
Havdalah

: 9:35pm
Upcoming Programs & Events
---
This week's Torah portion is

Parshat Bechukotai
Candle Lighting
Havdalah
Motzei Shabbat, May 28, 9:35pm
Shabbat Mevarchim
View Calendar
Aish Thornhill Community Shul




949 Clark Avenue West




Thornhill, Ontario, L4J-8G6




theshul@aish.com

- 905.7641891
You are Always Welcome @ the ATCS!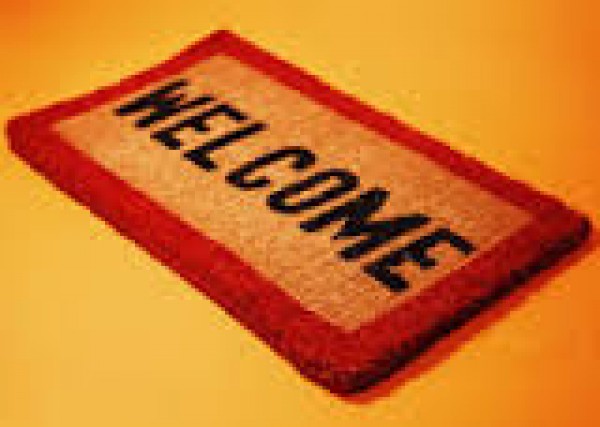 Follow us on Instagram
@aish.thornhill
Thu, May 26 2022 25 Iyyar 5782